Posted by Team Bog on 1st Oct 2015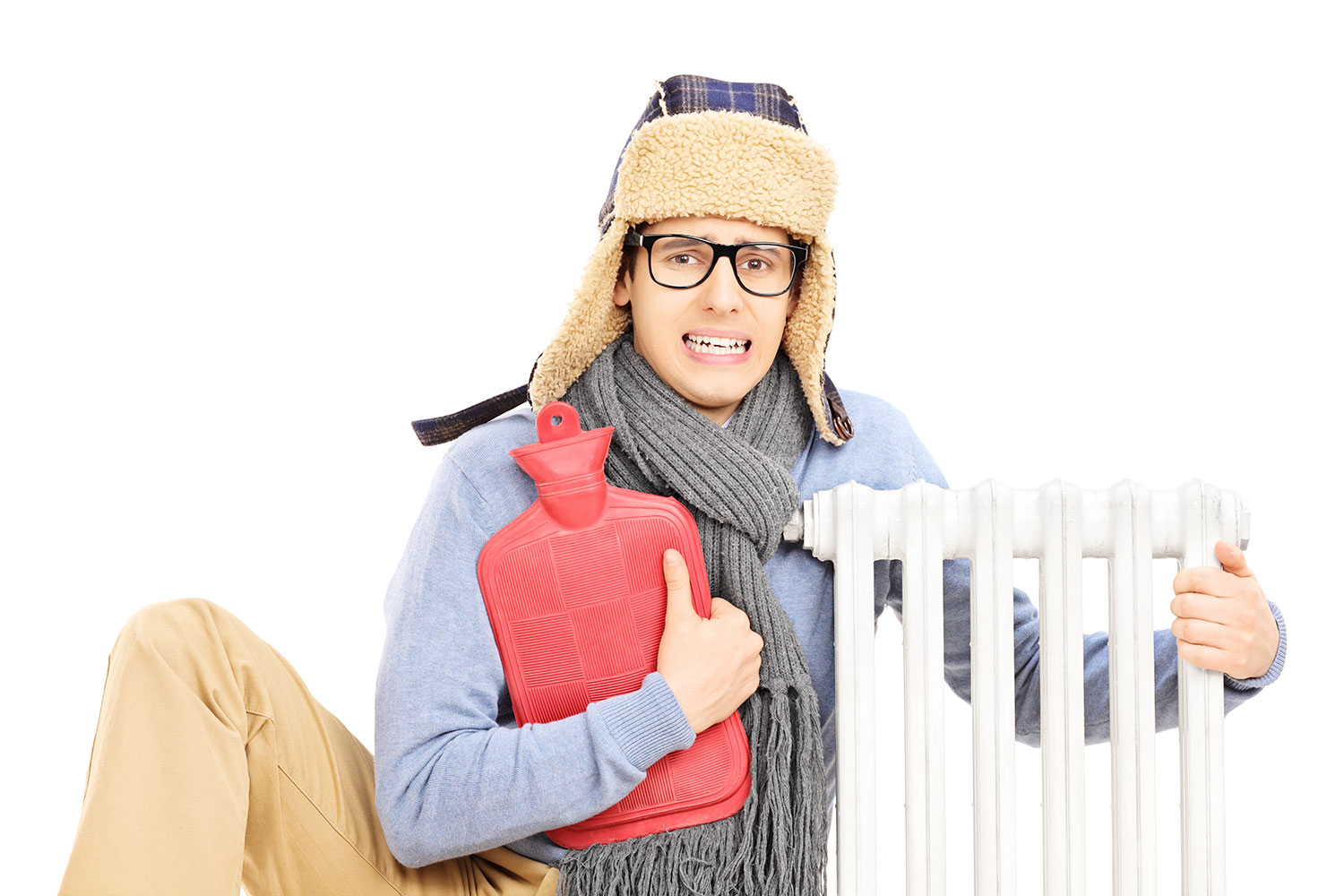 Is Your Central Heating Struggling to Leap back to Life?
It's that time of year again, the evenings are closing in and temperatures are dropping. The good news? The 1st October is here and it is now socially acceptable to turn your central heating on!
Today, all over the UK, homes will be booting their central heating back to life. What was once a luxury in British homes is now common place with over 93% of homes in the UK feeling the benefits of central heating. Say goodbye to waking up freezing cold and say hello to swaggering to the bathroom in your undies!
So at what temperature should you set your thermostat? The 1950's saw thermostats set at a sensible 18 degrees with the inhabitants cosy in a jumper. Homes today are found on average to be setting their thermostats at 21 degrees in protest to putting on extra layers. This has resulted in a soar in energy bills. Our suggestion, dust off your knit wear and take a page out of the 1950s book. 18 degrees will save you money on your bills and allow you to be toasty in the home rocking your knitwear.
We also encourage you not to overlook your timer. It will allow you to wake up and come home to a warm house whilst saving you a big chunk on energy bills. What is the point of heating a house while no one is there to enjoy it? Exactly, set that timer and do your bit to save on energy.
Now, have you gone to boot your central heating to life with out any joy? You are not alone; throughout October this is a common problem all over the UK. There are a number of possibilities but if you find your boiler is working, hot water is reaching the tank and your pump is faultless it is highly likely a problem with your motorised zone valve. Rest assured this is a simple DIY fix however please do your homework or if you are unsure call a professional.
Depending on the fault with your Motorised Zone Valve FixtheBog have a number of replacement options; please see the below table to help you diagnose the part you need.
Motorised Zone Valve Fault
2-PORT Replacement
3-PORT Replacement
Motor
FTB593

FTB593

Valve Head
FTB375 (2-port 22mm/28mm)
FTB376 (3-port 22mm/28mm)
Brass Seizure
FTB595 (2-port 22mm)


FTB596 (2-port 28mm)

FTB597 (3-port 22mm)


FTB1966 (3-port 28mm)
Please note the Motorised Zone Valve replacements are direct replacements for the Honeywell models specified in the product description.
Well, from every one at Team Bog have a toasty time enjoying the joys of the 21st Century and if you have any questions we are more that happy to help.